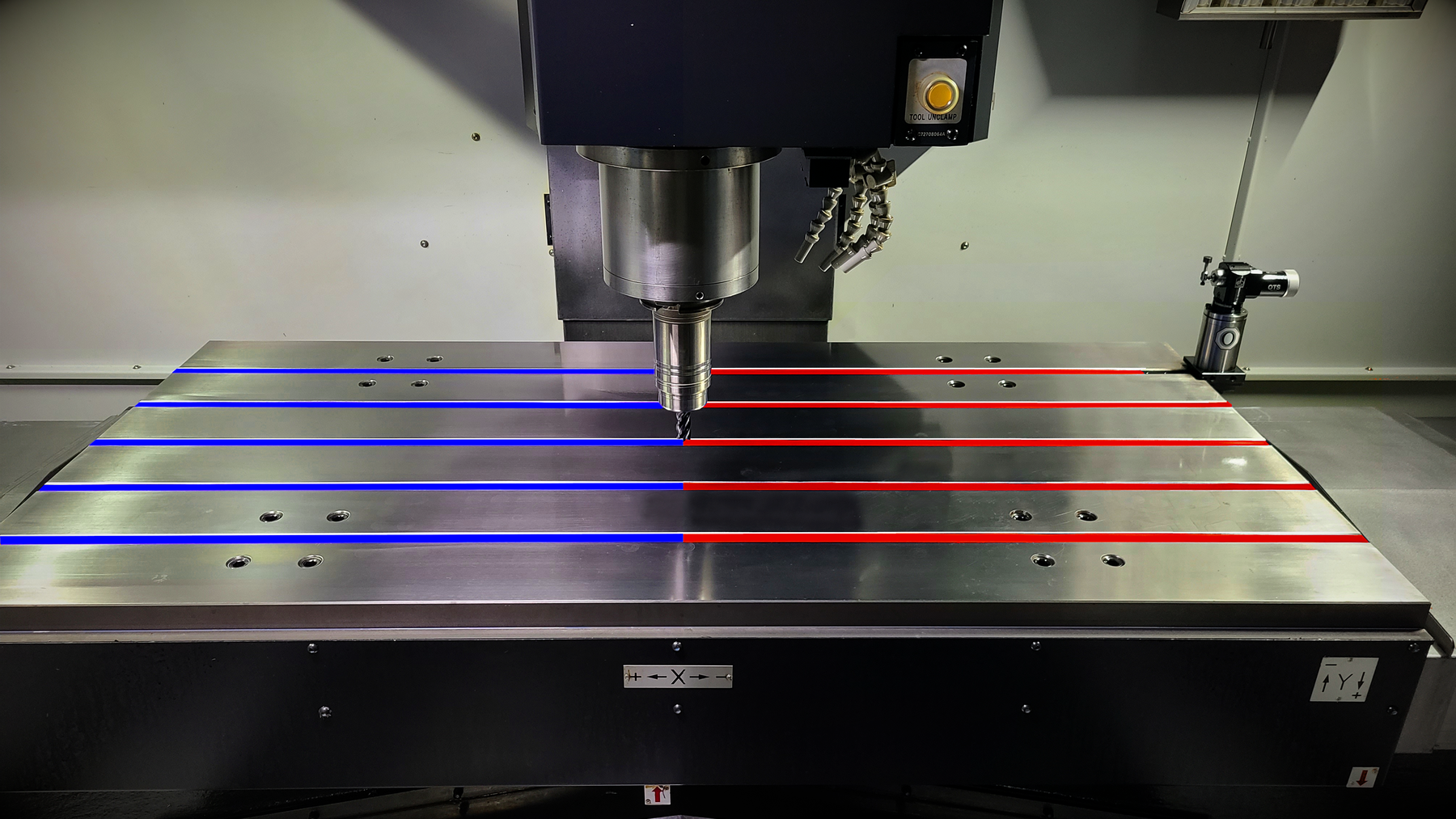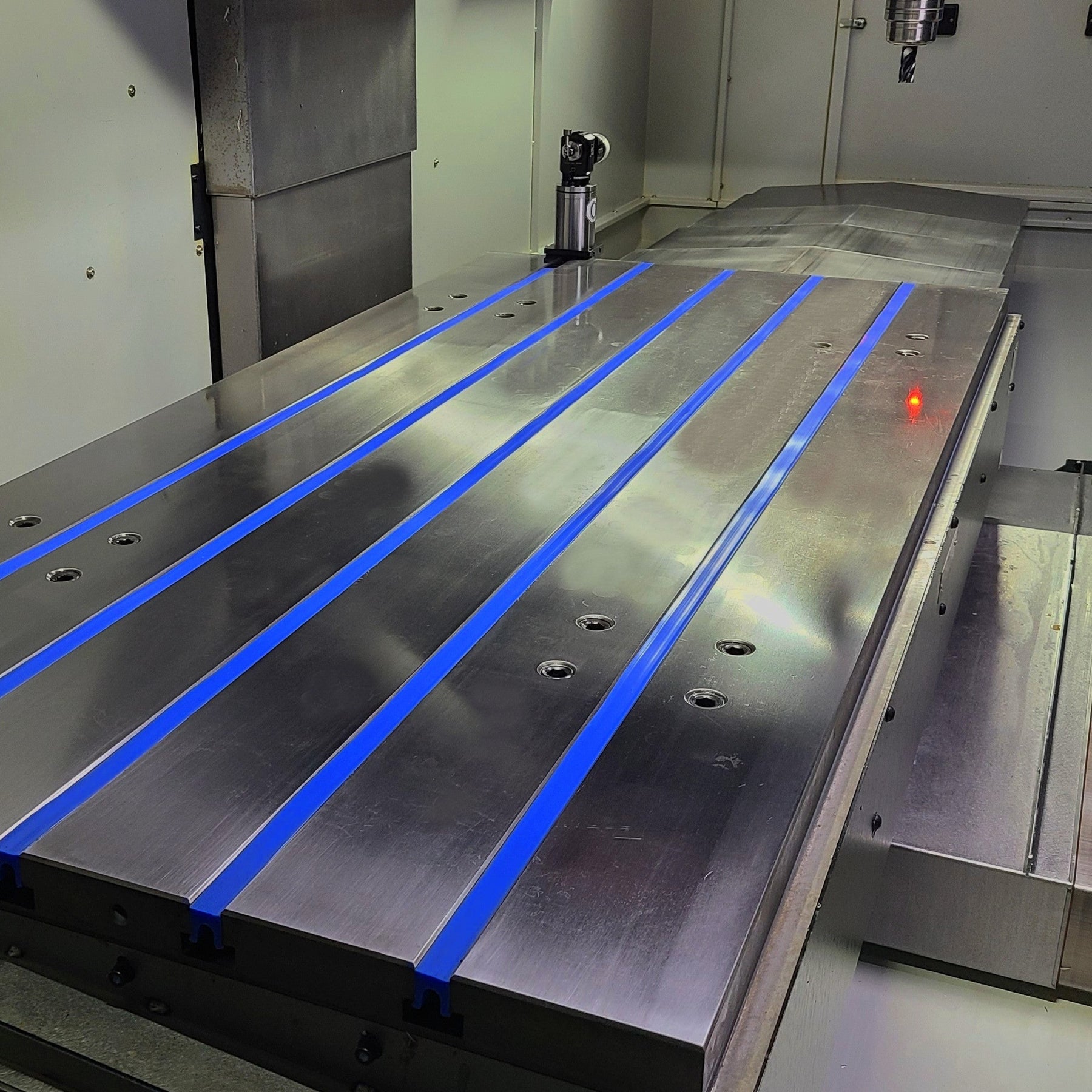 T-Slot Covers For Milling Machines
T-Slot Opening Width:
9/16" (14mm)
With thousands of installations across the globe, experience the difference our T-Slot Covers make for yourself! 

PATENT NO. 11,712,772 B2
The Octane Chip Guard is designed to save you time!  T-slot tables have been a staple for years, with almost every machine built today utilizing them.  While being extremely versatile, chips filling the grooves has always been a problem.  Made from high temperature silicone, the Chip Guard is durable, washable, flexible, and looks great installed.  We routinely dry machine with red hot chips, rest assured, the Chip Guard can handle anything you throw at it.

Anyone who has experienced being splashed in the face with chips and coolant knows how awful the experience can be.  An eye injury can occur even when wearing safety glasses.  With our covers installed, operator morale and safety will improve.  Chips wash away naturally during the machining cycle when they aren't packed into a T-Slot.  Cleanup between cycles and at the end of the day take seconds instead of several minutes or hours.  Try the Octane Chip Guard, your Machinists will thank you!
 Detailed installation instructions can be FOUND HERE. 
It's a must have for a modern machine shop
We have zero point plates from Lang on all of our machines. Making the T-Slots unusable for us. It only makes sense to cover them up for the looks and ease of keeping them clean!
We even use these on our mill turn machines,
one in the video is 800MM dia at 900rpm
Don't Know How I've Managed Without, All This Time!!
I have been telling my self for a while now that I needed to get some T-Slot covers from Octane Work holding. I finally pulled the trigger and I am glad I did. No more blasting myself in the face with coolant and chips. It was always a pain clearing out the chips in the T-Slots. Now its just a quick blow off and my table is perfectly clean! Now all I need is a Red - White - Blue color theme and I will be complete!
-Kenny Urban (IG: @Patriot_Mucheenist)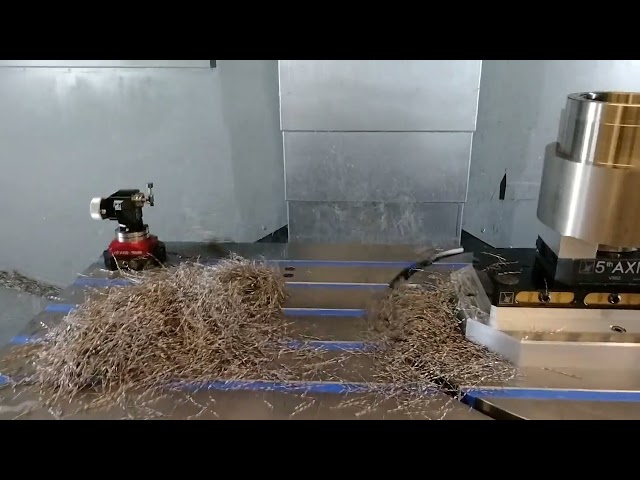 Simply Amazing!
I notice the small things most don't think about. Picking chips out the T-Slot after a job is annoying! Especially long running jobs. Blowing a part off and having chips fly at your face is also annoying. This product, as simple as it looks, saves me time, saves my company money and keeps our machines looking clean. This is a must have!
Really good product !!
These have made my lift so much easier. As I do a lot of aluminium which gets everywhere these chip guards have made clean ups so much easier!! Check the video to see how clean my table is after my chip fan! I would 100% recommend !!
Clean up has never been easier!
There are things in life that you wonder how you ever lived without; Octane Workholding T-slot covers is one of them. Keeping a machine clean so easily makes anyone's day better. The T-slot covers are very easy to work with and cut with a good pair of scissors and remain secured in place once installed. We will often cut harder steels dry throwing hot chips and I had concerns about these sticking to the T-slot covers but they have held up great and can easily be reused on different parts of the table when the workholding changes.
You have to see the video to understand just how effective these T-slot covers are with the compliment of a chipfan. The attached photo of the bare machine table shows the table with the vises and covers removed after running that part, no hose down and no airgun, it's that easy to keep your machine clean.